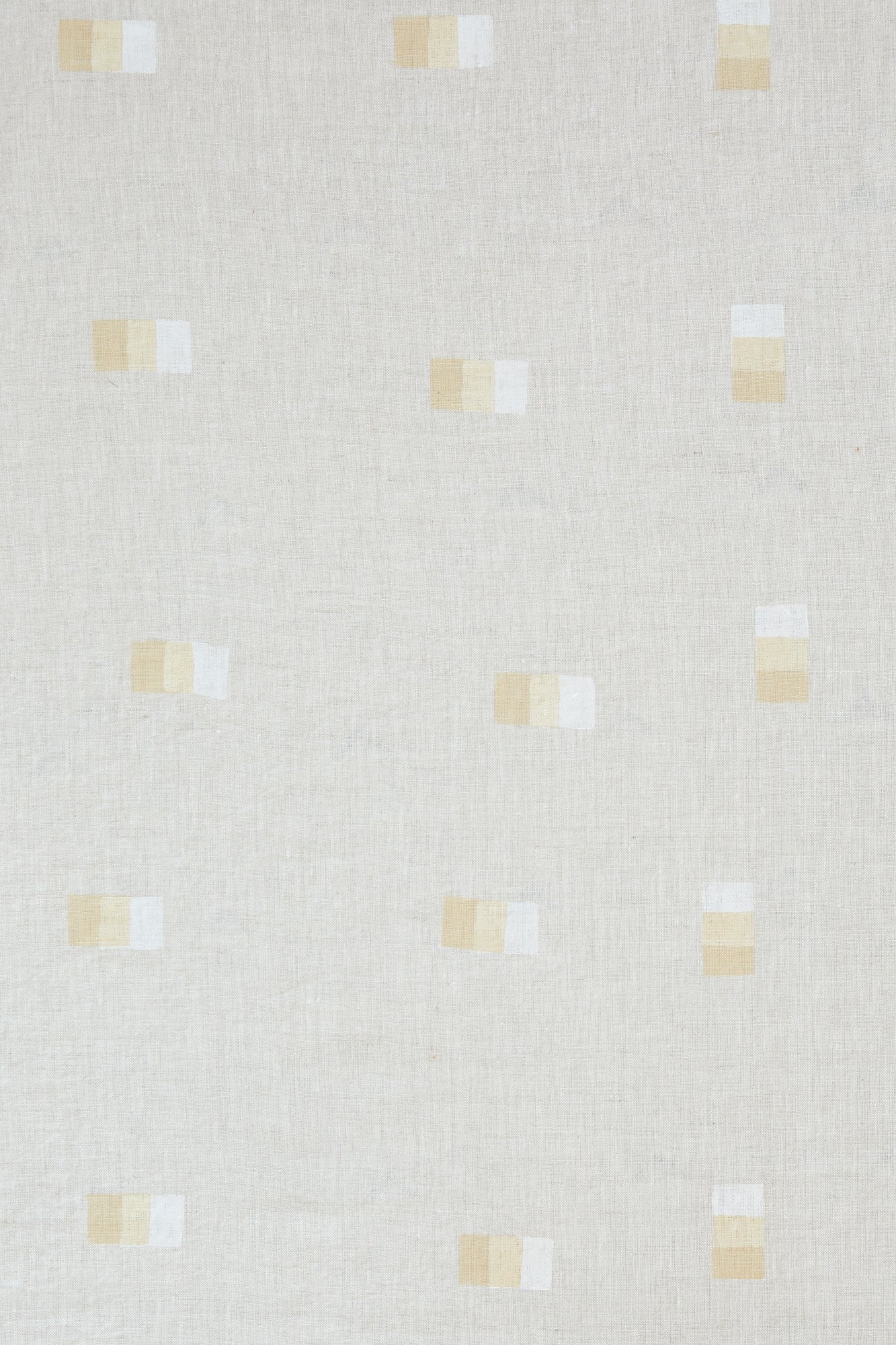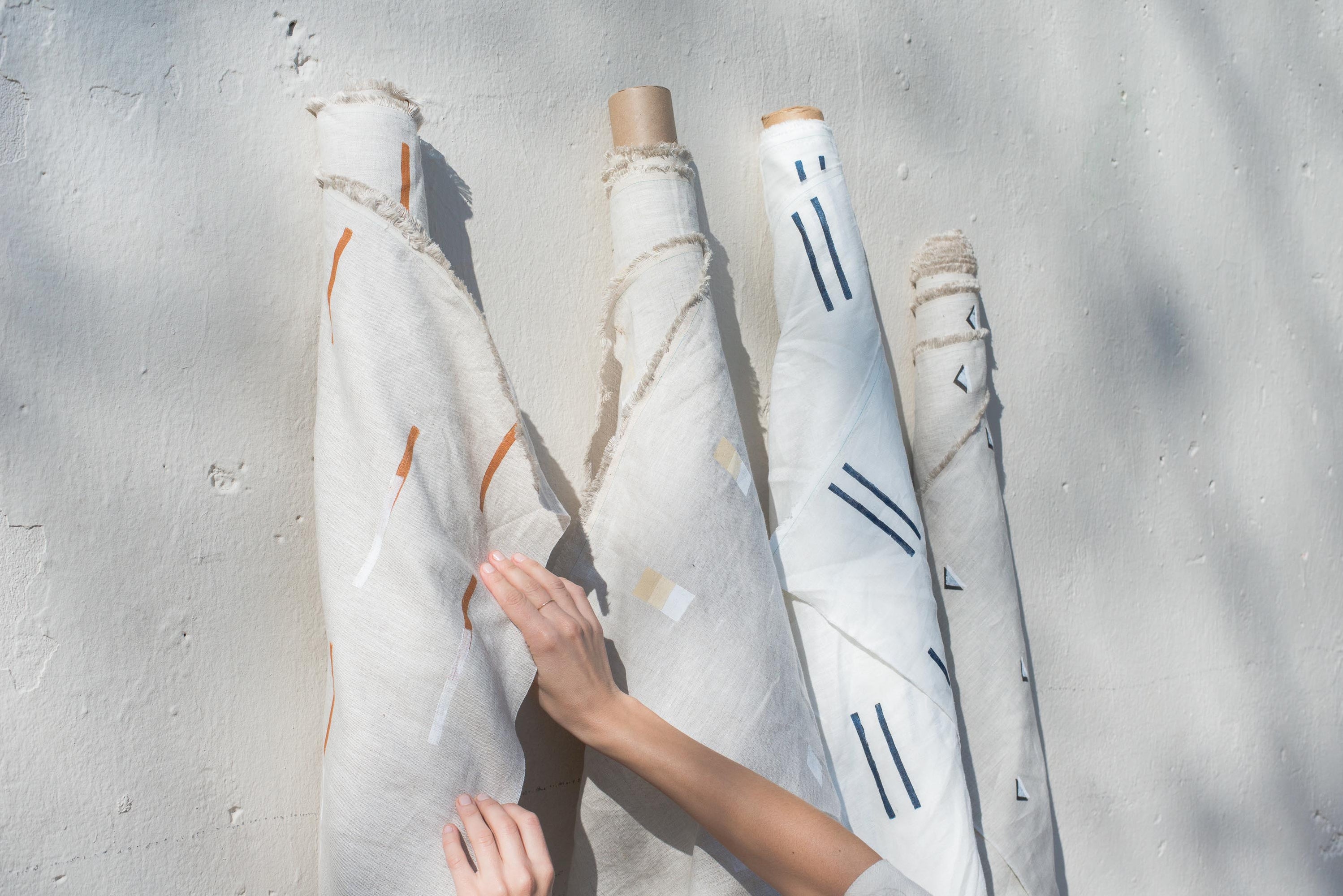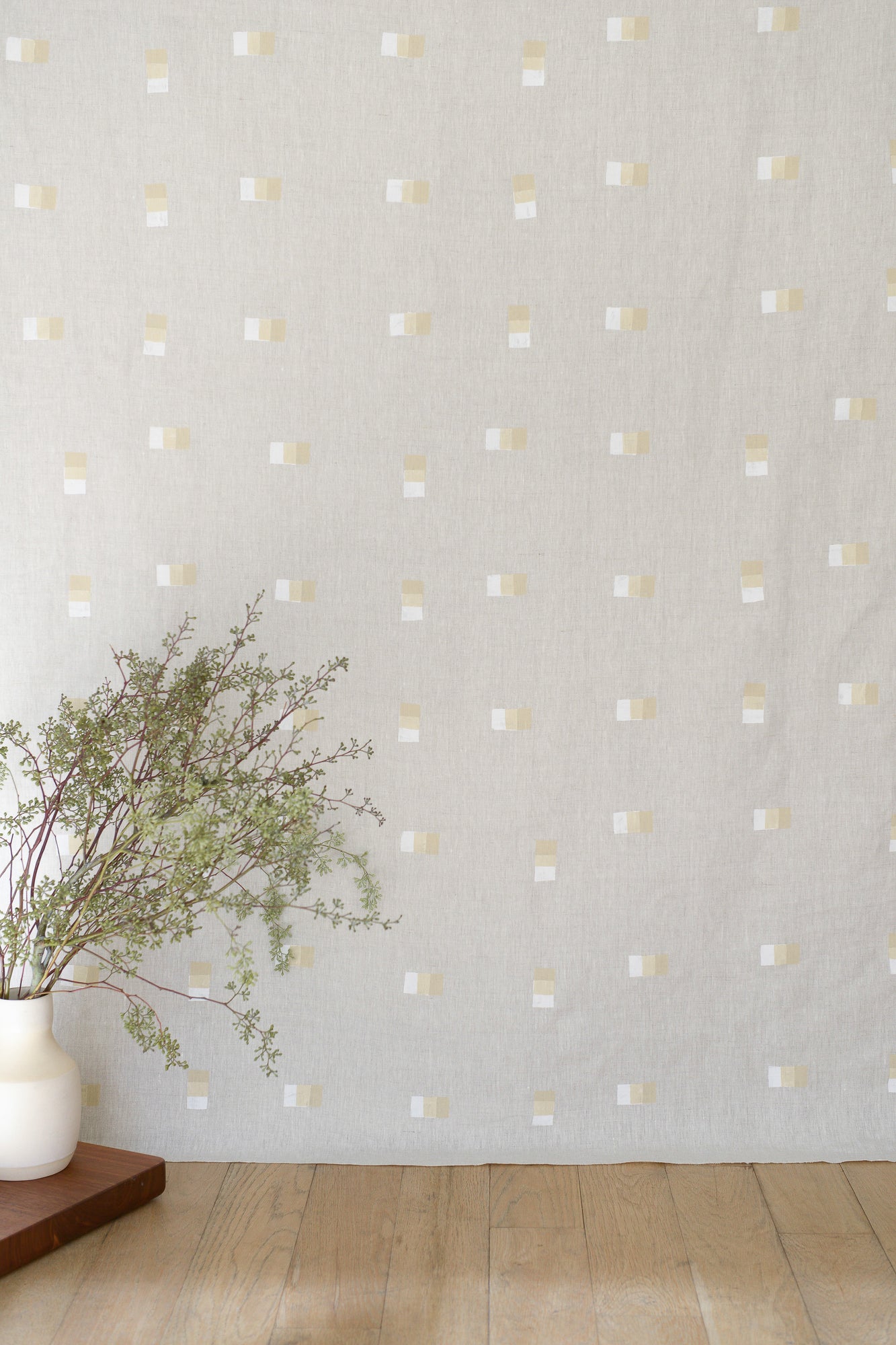 Squareplay - Fabric By The Yard
CZH Exclusive
Our block printed fabric is hand stamped individually in New Bedford, MA. Each stamp is carefully hand carved by our artisans and then applied directly to the linen. We use 100% linen and non-toxic ink for all of our fabrics.
Details:
Beige and White Squares on Natural Linen
Vertical Repeat: 18"
Horizontal Repeat: 18"
Printed fabric 54"
Yards Available: 17 yards  
Minimum order: 3 yards
For larger quantities or rush orders, email info@carolinezhurley.com
Please note all fabric orders are final sale 
We do our best to show a true likeness of our fabric colors and shades in our photoshoots. However, it's very hard to get an exact match when you're working with natural light. To get an exact match, please order a swatch or make an appointment to see our fabrics in person, at our studio in Red Hook. Email info@carolinezhurley.com for more information.

Once you have placed your order, you will receive a confirmation email.
Orders typically ship UPS within 1 - 2 business days.
New York State - 1 business day
East Coast - 1 to 3 business days
Mid-West - 2 to 4 business days
West Coast - 5 to 7 business days
Canada - 3 to 6 business days
International - 5-15 business days depending on location. Shipping with DHL.
Please email info@carolinezhurley.com with any questions.
Linen - we suggest wash cold and hang dry but if you like your linen a little more worn-in, throw it in the dryer on low heat - it will get cozy and soft real quick.
Cotton Blankets - machine wash and hang / tumble dry.
Cotton Rugs - spot clean / dry clean. 
Alpaca Wool Rugs - spot clean / dry clean.