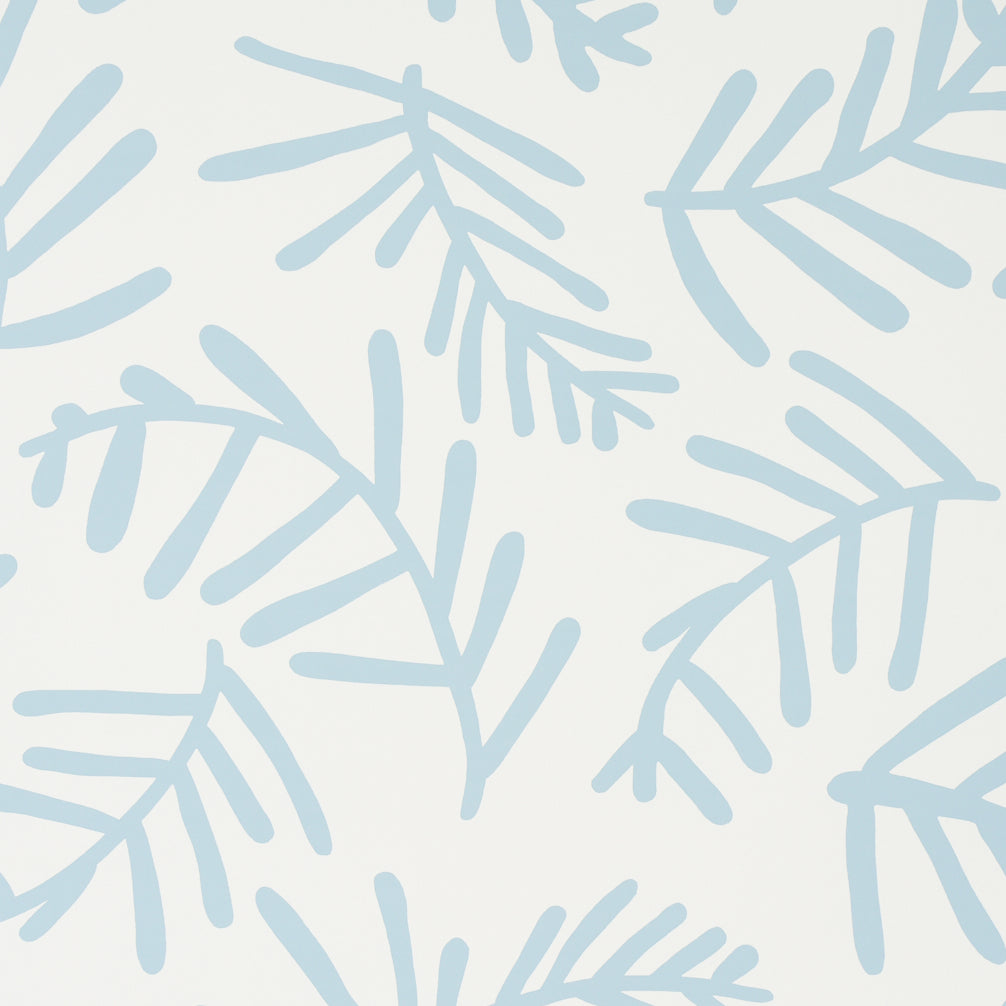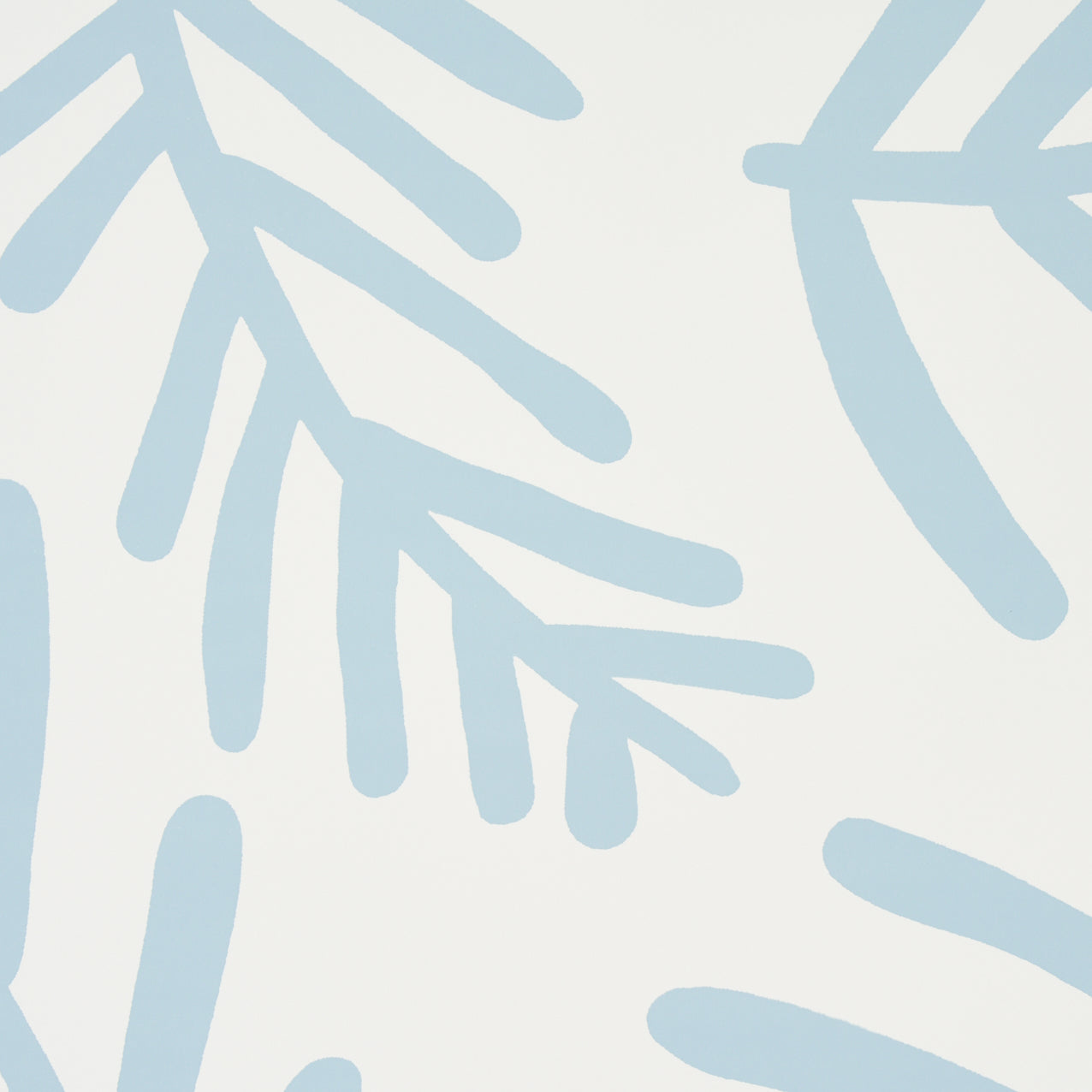 Tiah Cove Blue Leaf - Wallpaper
CZH × Schumacher
Tiah Cove was designed by artist Caroline in our Brooklyn studio. Both organic and graphic, this blue-leaf-colored, screen-printed wallpaper features a profusion of lanky abstract ferns. Also available as a fabric.
Details:
Content: N/A
Width: 27" (69cm)
Horizontal Repeat:

27" (69cm)

Vertical Repeat:

27" (69cm)

2-3 weeks delivery time depending on size of order. Rush orders available. Email info@carolinezhurley.com for more info. 
4.5 Yards per Roll
Cut and sold in 9 yard increments
We do our best to show a true likeness of our fabric colors and shades in our photoshoots. However, it's very hard to get an exact match when you're working with natural light. To get an exact match, please order a swatch or make an appointment to see our fabrics in person by emailing info@carolinezhurley.com.
Interested in purchasing this wallpaper, but not an interior designer? Email us at info@carolinezhurley.com - we'd love to help! Trade accounts will get an additional discount on this fabric when purchasing through Schumacher. 
Once you have placed your order, you will receive a confirmation email.
Orders typically ship UPS within 1 - 2 business days.
New York State - 1 business day
East Coast - 1 to 3 business days
Mid-West - 2 to 4 business days
West Coast - 5 to 7 business days
Canada - 3 to 6 business days
International - 5-15 business days depending on location. Shipping with DHL.
Please email info@carolinezhurley.com with any questions.
Linen - we suggest wash cold and hang dry but if you like your linen a little more worn-in, throw it in the dryer on low heat - it will get cozy and soft real quick.
Cotton Blankets - machine wash and hang / tumble dry.
Cotton Rugs - spot clean / dry clean. 
Alpaca Wool Rugs - spot clean / dry clean.